Mulled wine, gold and silver decoration and gorgeous fairy lights… Christmas parties have that wonderful magic about them. These seasonal events provide the perfect excuse to pamper yourself and create a showstopper look with a gorgeous outfit and chic makeup. To help you get ready, from the first steps to the finishing touches, our team has created a list with all the most important details.
The First Steps
Pamper Yourself
Unfortunately, we don't always have time to take long, luxurious, baths and spoil ourselves, but it's time to start pampering yourself once or twice a week. Slide into the bathtub and choose a relaxing, energizing bath bomb with scents such as lavender, cinnamon, vanilla and almond. Scented, vegan bath bombs (such as the ones from Lush) are great aromatherapy solutions for hydrating and nourishing your skin, not to mention they turn the bath water into delightful shades of lilac, pink or turquoise…could you ask for anything more?
Our recommendation: Lush Bath Bombs, especially the one called Cinders. They smell absolutely amazing and will turn your bath into a colourful, bubbly Wonderland.
Become a Bronzed Goddess
If you are not regularly self tanning, you might have become a bit pale during the winter months. For the Christmas dinners and parties, give yourself an extra special glow and bronzy effect with the help of a shimmer oil. Bronzing shimmer oils can be used all over your body, and along with adding tone to your legs and arms while giving you that beautiful tan, these oils are also very hydrating. Although it won't permanently stain your skin, the bronzy, glowing effect will stay on throughout the night.
That Lovely Bright Smile
Nothing goes better with a beautiful makeup look and slightly tanned skin than pearly, white teeth. A pretty smile will make a huge difference to your whole appearance, and will also make you feel more confident. Pay attention to your regular routine: make sure to use a whitening toothpaste and floss daily and try to avoid drinking red wine and smoking, which can easily stain your teeth. You can also try out an easy whitening treatment at home that will give you that instant "wow" effect.
Our recommendation: Pearly Whites has an amazing solution if you are looking for a teeth whitening product (whether strips or whitening trays) that you can use at home. They're on sale now for $ 99.95 $ 1,190.95, saving you $ -1,091 off the RRP.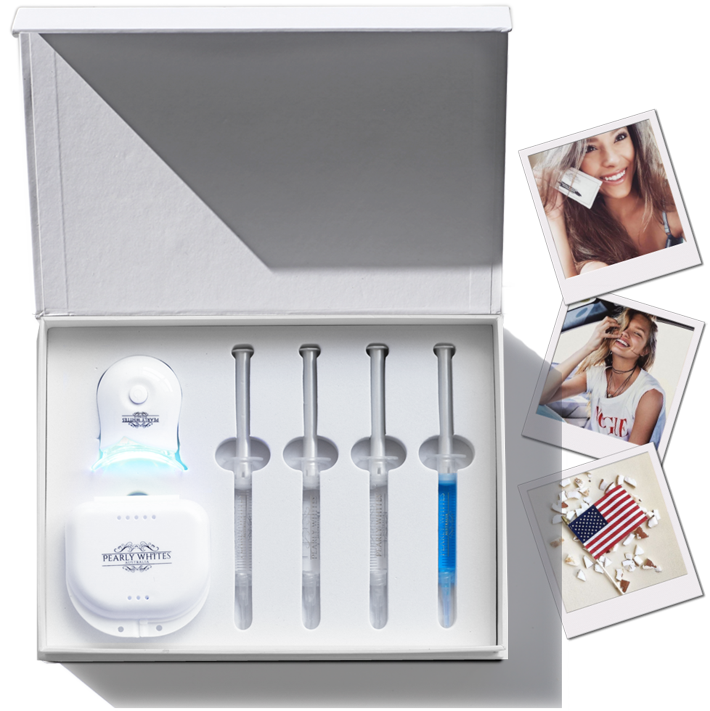 The Perfect Outfit
LRD
For something classy and edgy at the same time, a little red dress is the perfect choice. No matter what your skin tone, red will really give you the wow factor, so it's worth giving it a try and stepping back from the LBD during the festive season and adding that splash of colour. Traditional A-line dresses are fantastic if you are going for that sophisticated and elegant look, but if you want something red for the afterparty, we would recommend a figure hugging silhouette.
Sequin Details
Although a very popular material during the festive season, Christmas fashion doesn't necessarily have to be sparkly from head to toe. Instead of going with the obvious choice of a sequin dress, add little sequin details to your outfit, such as glittery sleeves, a sequin detailed kimono or a crystal choker.
Metallic Finish
Another good trick to capture the shine without sticking with the traditional dress options is to choose something with a metallic finish. Pleated skirts, clutch bags or crop tops – there are endless ways of creating a unique outfit with metallic details. If you love the concept but aren't too sure about the material, put a hint of metallic shine into your makeup instead with a silver or golden eyeliner.
Christmas Makeup
Glitter Liner
Mix up your regular makeup look and leave out the traditional black liner from your routine! Instead, to create an outstanding look, grab a glitter liner (or a gel textures glitter eye shadow) and draw a line either on your upper or lower lash line. For the upper lash line, try out a dramatic Smokey eye with a shimmery silver liner, or for the lower lash line, go for something more fun and colourful (such as an emerald green liner). Don't forget to set your makeup with a setting spray, and to ensure your liner stays in place throughout the night, set the liquid liner with a hint of glitter pigment powder.
Berry Love
Berry lipstick shades are daring, eye-catching and have an instant teeth whitening effect…no wonder they are the absolute favourite shades of the Christmas and winter season. If your dress has a light colour, try out a super dramatic, dark coloured liquid lipstick, or match a black or royal blue dress with a more vibrant colour. Make sure to keep the balance with your makeup as well – if using glitter eye shadow, stick with a matte finish liquid or cream lipstick.
Festive Highlight
When it comes to Christmas party make up, don't be afraid to play with highlighter. Grab a cream highlight stick and apply it to the cheekbones, tip and bridge of the nose, Cupid's bow and temple. Try out something new, such as a highlighter with a slight, color-correcting lavender undertone, but make sure your highlighter is more reflective than chunky and glittery.
You should now be armed with everything you need to ooze festive glamour and sophistication this Christmas party season, so get into those glad rags and paint the town red!
Images: Courtesy of Polyvore
beauty
fashion