Image: StyleCaster
It's awards season in Hollywood, and we've spent countless hours clicking through red carpet photos, coveting the haute couture looks worn by our favorite starlets. We've noticed that from the Golden Globes to the Oscars, every exquisite outfit has one accessory in common: dazzling white teeth. In fact, pearly whites just might be Hollywood's favorite accessory. They're more frequent on the red carpet than choker necklaces and designer bags.
So, just how far do celebrities go to get stain-free teeth? And how can you get the same result at home without spending a fortune? We did an insanely detailed investigation and discovered celebrities favorite teeth whitening strategies from the predictable (like sipping all your drinks through a straw) to the straight up weird, to the must-try. Here's what we found.
A Mouthwash That Gets You Drunk?
Okay, so Hollywood is full of incredibly weird beauty trends, and that includes teeth whitening methods you have never before considered. Manhattan-based celebrity dentist Jennifer Jablow DDS, who is responsible for the super-white smiles of many Victoria's Secret models, has said that several of her clients swear by a concoction of vodka, fresh mint leaves, lemon, and cinnamon to freshen breath and prevent staining. However, this homemade mouthwash probably will not give you the results you desire, and we've concluded that the vodka is better left at the bar where it belongs. In the words of Dr. Jablow, it will "dry out the mouth and give more bad breath." Next!
A Banana Peel a Day Keeps the Dentist Away
Image: melhorcomsaude
Here's an unexpected home teeth whitening method that's worth a try, which uses one fruit you're almost sure to already have in your kitchen: bananas! After you enjoy your yummy, healthy snack, don't throw away the peel. Instead, New York-based cosmetic dentists Marc Lowenberg, Gregg Lituchy, and Brian Kantor recommend taking a piece and rubbing it on your teeth, one minute on the top and one minute on the bottom. When you're done, hold your lips open for ten minutes then brush, and voila! Your teeth are a touch whiter and protected against stains. Be warned, as with all teeth whitening regimes, you will probably have to repeat this every day for a few weeks before seeing results.
Retainers Aren't Just For Kids
If you've had braces, you know that retainers are the one way to preserve the straight teeth that resulted from years of painful, expensive orthodontia. They might be annoying as heck but they work. The rich and famous know that you're never too old to get straight teeth, just look at the ever beautiful Faye Dunaway for inspiration.
No Need to Go Pro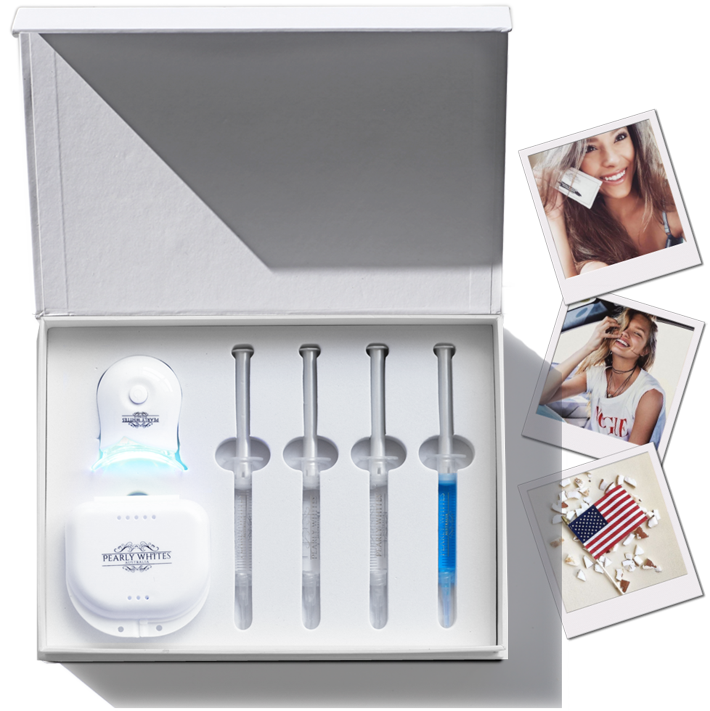 It goes without saying that every celebrity we see on the red carpet is crazy rich and has plenty of money to spend on the absolute best dentists in the country, taking advantage of cutting edge whitening technology. If you don't have that kind of dough, you will be ecstatic to discover that you can get the excellent result at home without breaking the bank. There are at-home professional quality LED whitening kits on the market which don't take much effort, cash, or know-how. You can get your own and have this teeth whitening technology at your fingertips whenever you need it.
The Power of Lipstick
Guess what? You can get the appearance of whiter teeth just by choosing the right makeup. We know that bold lips are a red carpet mainstay, and here's one reason why. Some bold lipstick shades have the power to make your smile appear as white as freshly fallen snow. The secret is choosing a lipstick with blue undertones which will make your teeth appear whiter by contrast. If you were looking for an excuse to add to your makeup collection, here it is!
So there you have some top tips to get your smile red carpet ready, so get whitening today to get that perfect celeb look!
best teeth whitening
cosmetic dentistry
how to whiten your teeth
smile