With all the candy, chocolate and traditional, delicious Easter feasts, we want to forget about calories and our pearly white teeth for a second and enjoy all the treats, but it's important to take care of our teeth during this time of the year as well.  It's okay everyone, have a little bite of candy and chocolate – but to help your teeth remain strong, healthy and white, make sure to incorporate these tips into your daily routine.
Tips for taking care of your teeth
image via tumblr.com
When should I brush?
Knowing when and how to brush your teeth while eating candy is a great way to protect your teeth from all the sweetness on Easter Sunday. While most of us think that brushing our teeth properly is enough to keep them white and healthy, the timing is actually really important as well. According to various dental care clinics, brushing your teeth before eating chocolate is actually helpful. It sounds a bit weird at first, but it all makes sense: when teeth are clean, they have had a protective blast of fluoride and less of the bacteria that cause the damage, so it will prepare your teeth for all the chocolate and candy.
Image: delish.com
Brushing your teeth before eating candy is very beneficial, but after the feast…skip brushing for a few hours. The enamel of your teeth is the most vulnerable after eating sweets and if you brush them, you will just be causing more damage than it would otherwise. Instead, rinse out your mouth with water or with a mouthwash (which will restore the balance in your mouth) and wash your teeth after a few hours to protect them.
[Read more about dental care here: Good Teeth Guide ]
What should I avoid?
Try to avoid consuming something hot and cold at the same time. Eating a hot brownie while having an ice cold milkshake will do way more damage, as it will cause tooth sensitivity and smaller cracks in the tooth's enamel surface.
Switch It Up
Image: Momendeavors.com
Try to add some "healthy treats", by adding savory snacks like vegetables and fruit into your Easter feast and make sure that you get enough Vitamin D and calcium to keep your teeth and gums healthy and strong. There are lots of ways to make some healthy treats looks absolutely adorable, and really add a splash of color to your Easter meal.
Not So White?
Don't worry if you feel like your teeth are not that shiny, pearly white anymore – you can easily fix that with our teeth whitening kits on sale now for Easter! Our starter packs and professional whitening kits are the perfect choice for you. This kit contains everything you need for stunning results and a pearly white smile – whitening gel, moldable trays, LED light, color chart, desensitization gel and an instruction manual to ensure a quick and efficient whitening process. Our professional kit can be used for 12-15 treatments and will help you get white teeth without making them sensitive or irritated.
Special Offer: Buy the Pearly Whites Professional Teeth Whitening Kit for $ 99.95 $ 1,190.95 and SAVE $ -1,091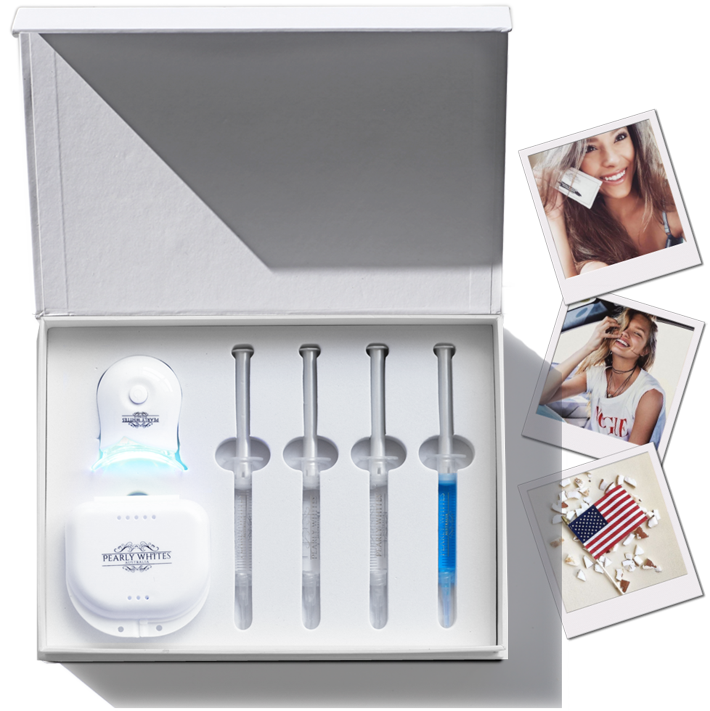 Remember, if you are eating more chocolate than you usually do, your teeth will need extra care, so follow our dental care tips and don't forget to try out a quick whitening treatment for instant results.
Happy Easter everybody!
dental hygiene
how to whiten your teeth