In our image driven society, snapping a gorgeous selfie is on everybody's wish list this season. For your friends and loved ones that enjoy documenting each and every moment of their day-to-day lives via social media, gifts that improve their selfie game are a sure way to their heart. Use this list to help you find gifts that will keep them smiling, no filter required.
Sleep Mask

Image: PomponDesigns
Getting the perfect selfie is all about the looks. With the stress of the holidays, it can be impossible to get the necessary beauty rest to keep us all looking our best. To prevent tired eyes in pictures and Xmas morning selfies, invest in an adorably relaxing sleep mask for your photogenic friends. You can find options infused with lavender or essential oils to truly bring rest and relaxation together. This is a gift for the friend who does it all and wants to look beautiful doing it.
Artsy Wall Hanging

Image: Society6.com
Artsy Wall Hanging
If you've ever thought about the monotony of seeing your friend's selfies always taken in the same place (shout out to the seat of their car and the bathroom mirror!) then it may be time to mix it up. To make the perfect backdrop for their selfies, gift them an artsy wall hanging that will brighten up their home. Something that fits their décor and complements their personal style is sure to please. Their outfits will pop and you may even get a mention in the captions.
Princess Mirror Selfie Case

Image: Moschino
What better way for your selfie obsessed loved ones to take that perfect princess pic than with a Barbie Pink Moschino iPhone handheld mirror case? All you have to do is simply insert the phone into the mirror case and voila! Capture that perfect pout every time.
Teeth Whitening Kit
Some people love using filtering apps and photo shopping skills to create flawless, Hollywood ready selfies. But often, those little tips and tricks can create a selfie so fake and altered it's practically un-sharable.
If you've ever scrolled through your friend's account and found yourself cringing at their overly altered white teeth, a whitening kit could save you both this season.
At home whitening is easy, affordable, and will keep your besties looking their best. Throw in something like a facial to let them know the message of your gift is loving and not judgmental. You want to treat them, not make them feel insecure about their looks.
Special Offer: Buy the Pearly Whites Professional Teeth Whitening Kit for $ 99.95 $ 1,190.95 and save $ -1,091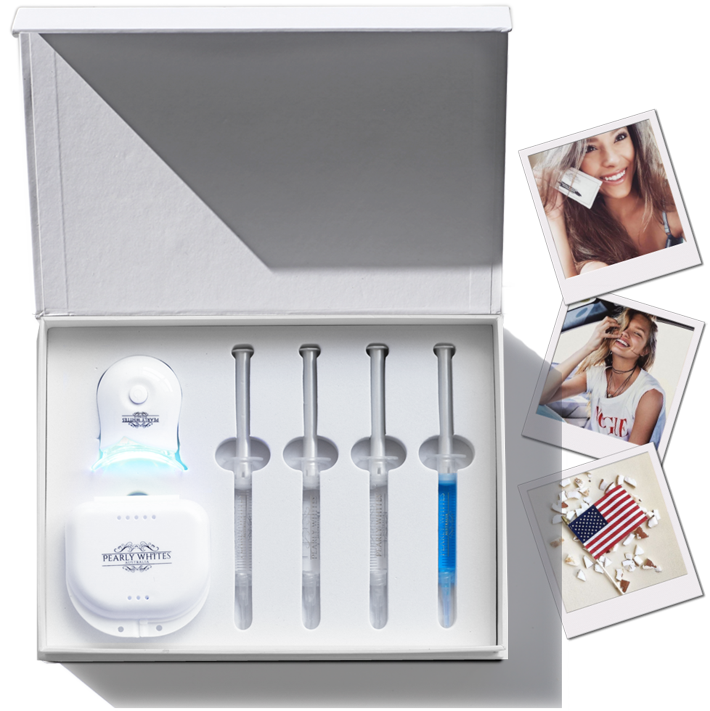 Statement Jewelry

Image: globalgirlfriend.com
To showcase their best looks in all their photos, your selfie loving friends deserve fabulous jewelry.  What better way to show how well you know them than to pick out the perfect piece of jewelry to compliment their favorite outfit? Finding that ideal necklace or earrings that will go perfectly with their winter wardrobe is a surefire way to show you care.
Winter Palette
After a gorgeous smile, the next thing people are most likely to notice in a selfie is how strong your make up game is. Help your friend make the winter transition with a palette of frosty colors to spice up their routine. Whether it's the latest lip kit, or a spread of shadow shades, this gift is certain to make an appearance in their next selfie. If you want to make it more personal you can include a handmade coupon for a makeup tutorial day for the two of you. Share some time together, try out your new colors, and of course take tons of selfies.
Hair Accessory to fit their Style
Have they been tossing the idea of a bob around for months, but just can't commit? Help them out by gifting them a set of hairbands that will help them pull off the faux-bob look. Is your friend looking to embrace their curls or natural hair, but not sure how to start? Buying them some quality products can give them the confidence to change up their style. Having varying and interesting looks is key to having the best selfies. Your friends will appreciate the personalized gift and your support of their unique style goals.
Lens Add-ons

Image: iProLens.com
In a perfect world we would all have megapixels to spare and enough internal memory to hold all our favorite pictures. Sadly, that's not always the case. If your friend is cursed with a less than ideal camera on their smartphone, this simple gift can do wonders. While they may add a bit of bulk to your device, a lens clip is an easy way to take better pictures without dropping huge cash on the latest apple product. They also have lenses that are great for distance shots, which makes these an insta-ready gift for everyone on your list.
Natural Moisturizer
Santa visits in the night, and so do our wrinkles. If your friend is the type of person who never takes off their makeup properly or doesn't have a nightly skincare routine, this Christmas is your chance to help her out. Gifting a natural moisturizer is a sweet way to show you care, while also making sure their skin retains that happy glow you love to see. An all-natural moisturizer will keep their selfies looking good well into the New Year. 
beauty
gifts